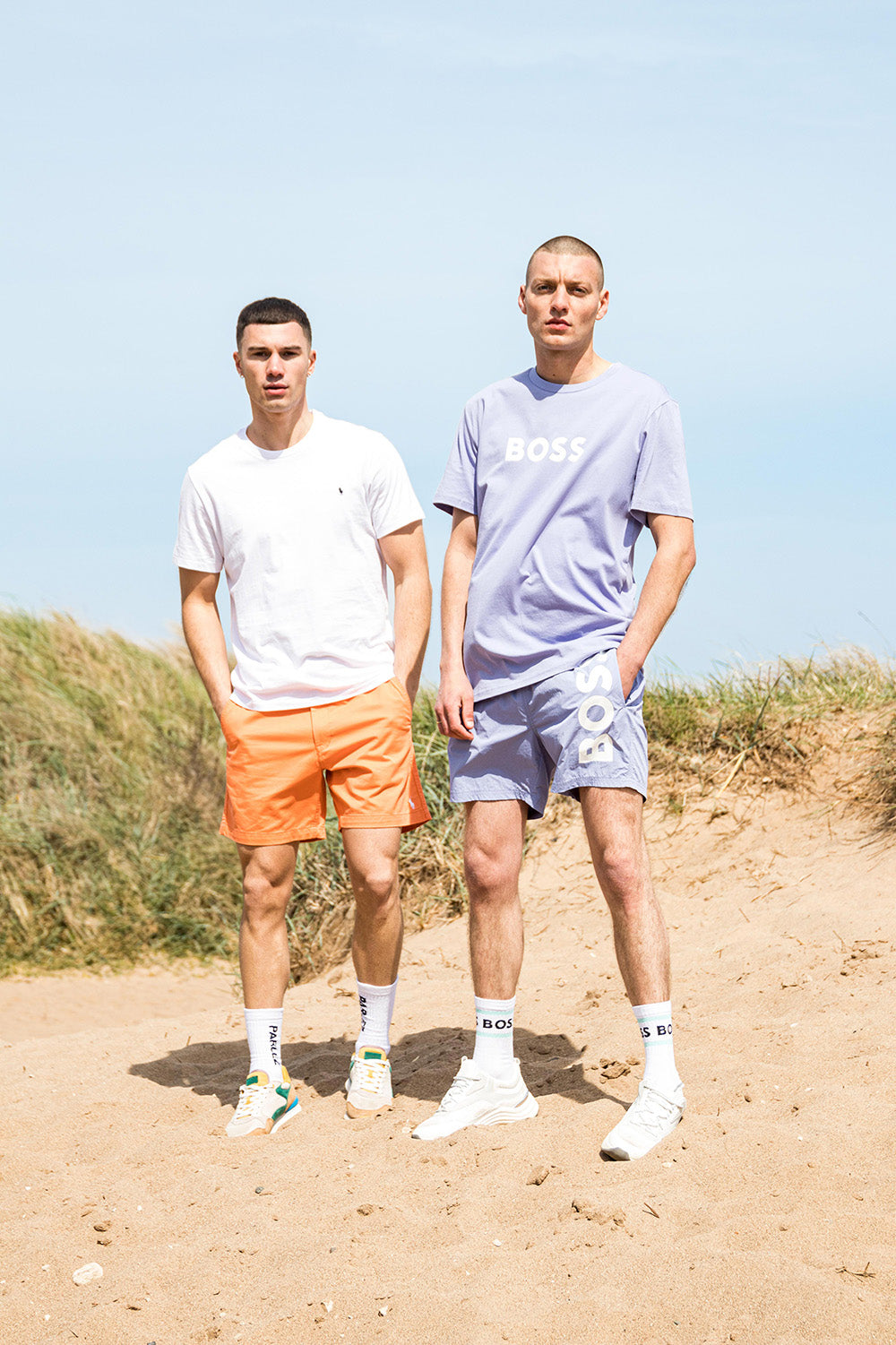 BOSS
Carhartt WIP
Dickies
Fred Perry
Polo Ralph Lauren
Pretty Green
SS23
Summer Outfits
EQVVS Summer Campaign Shoot - The Seaside Edition
Shannon Firby on Tue, May 16, 23
EQVVS Summer Campaign - On Location
The Great British seaside truly is an enigma in itself. Epitomised by a bag of 2p's for the arcade, pastel toned beach huts and a tray of under-vinegared chips (sprinkled with sand), we took the team down for a little day trip and tried to capture the British summer the way we know how, with some really good outfits from brands like Carhartt WIP, Polo Ralph Lauren, Dickies and loads more. 
So, in the interest of creating a bit of a scrapbook of sorts... we thought we'd leave some of our favourite images from the summer campaign here to peruse at your own leisure and we made a collection of the clothes too. 
Go on, you know what to do. 
The Huts
The Sandy Dunes
A Brew at the Cafe
In the Arcade
Photographers: Sophie Hayward & Filipe Castro
You may also like