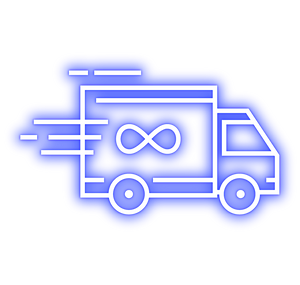 EQVVS UNLIMITED
UK MAINLAND + HIGHLANDS, ISLANDS & NORTHERN IRELAND
- Unlimited Next Working Day Delivery for a year
- Working days are Monday - Friday
- Not including Weekends or Bank Holidays
- Order must be placed by 4pm to be delivered next working day
- Valid on UK deliveries only, for Highlands & Islands expected delivery is 1-3 working days
£14.99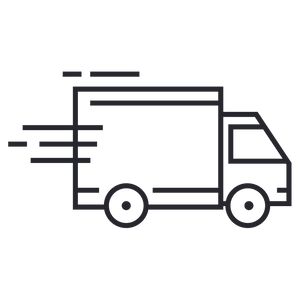 Standard Delivery (2-3 Days)
UK Mainland
- 2-3 Day Delivery
- Deliveries made Mon-Sat
- Not Including Weekends or Bank Holidays
- Order must be placed by 4pm to be dispatched same day
£4.99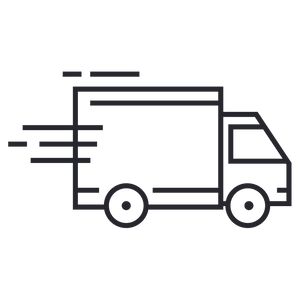 DPD Next Day Delivery
UK MAINLAND
- Next Day Delivery
- Deliveries made Mon-Sun
- Not Including Bank Holidays
- Order must be placed by 4pm to be delivered next day
- £11.99 for Saturday & Sunday delivery
£6.99-£11.99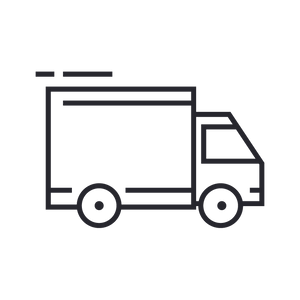 UK Standard Delivery (Royal Mail)
Highlands, Islands & Northern Ireland
- 2-5 Day delivery
- Deliveries made Monday - Saturday
- Not including Sundays and Bank Holidays
- Order must be placed by 4pm to be dispatched same day
£4.99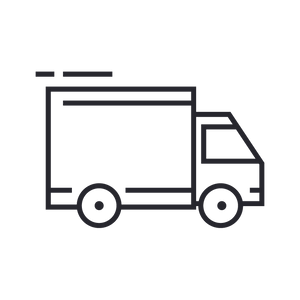 UK Express Delivery (Royal Mail)
Highlands, Islands & Northern Ireland
- 1-2 Day delivery
- Deliveries made Monday - Saturday
- Not including Sundays and Bank Holidays
- Order must be placed by 4pm to be dispatched same day
£5.99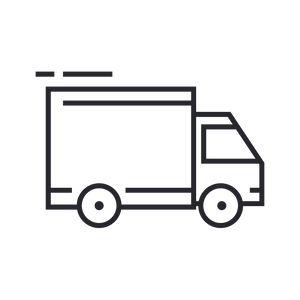 DHL Australia (4-7 days)
AUSTRALIA
- 4-7 day delivery
- Deliveries made Monday - Friday
- Not including Weekends and Bank Holidays
- Order must be placed by 4pm to be dispatched same day
AUD $53.00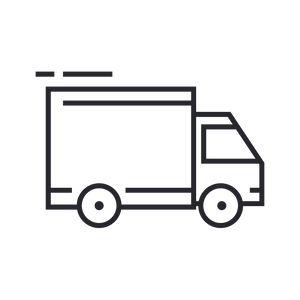 DHL USA (2-5 Days)
United States of america
- 2-5 day delivery
- Deliveries made Monday - Friday
- Not including Weekends and Bank Holidays
- Order must be placed by 4pm to be dispatched same day
USD $31.00

Click & collect
Did you know we offer Click & Collect? Order online and collect from our Lincoln store at a time that suits you with our FREE Click and Collect service.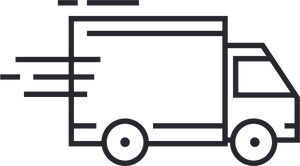 Next Working Day Delivery
Working days are classed as Monday - Friday (not inclusive of; Saturdays, Sundays or Bank Holidays). Orders placed using Next Working Day Delivery between Monday-Friday before 4pm will be despatched the same day. Orders placed after 4pm with be despatched the following day. Orders placed after 4pm on Friday and over the weekend will be delivered the following Tuesday.
International Delivery
Any international orders within Europe & Republic of Irelands placed Monday to Friday before 4pm (UK time) will be delivered within 3-5 working days and worldwide within 5-7 working days.
This service is fully tracked and insured, and a signature is required upon delivery of your item.
The customer takes full liability for all postal charges, return shipment costs, customs charges and handling fees should they refuse to accept a parcel due to import duties or taxes. Any customs or import duties are charged once the parcel reaches its destination country. These charges must be paid by the recipient of the parcel. Unfortunately, we have no control over these charges, and cannot tell you what the cost would be, as customs policies and import duties vary widely from country to country.

Delivering to a Business Address
If you would like your delivery to be sent to a business address, you need to be confident that someone will be there to take receipt of the goods as the courier will deliver to the place not the person. We cannot be held liable for unclaimed/lost parcels if a delivery has been successfully delivered at the address.

Further Information
We aim to meet these delivery times but during busy periods such as Christmas (and including sale periods) deliveries may take a little longer. Occasionally tech updates to our systems, or events out of our control, such as extreme weather conditions, will mean that these delivery services are not available, or that order cut-off times need amending and/or delivery times need to be extended. However, we will always work hard to keep these temporary changes to a minimum.
Still have questions?
Visit our FAQ's page here