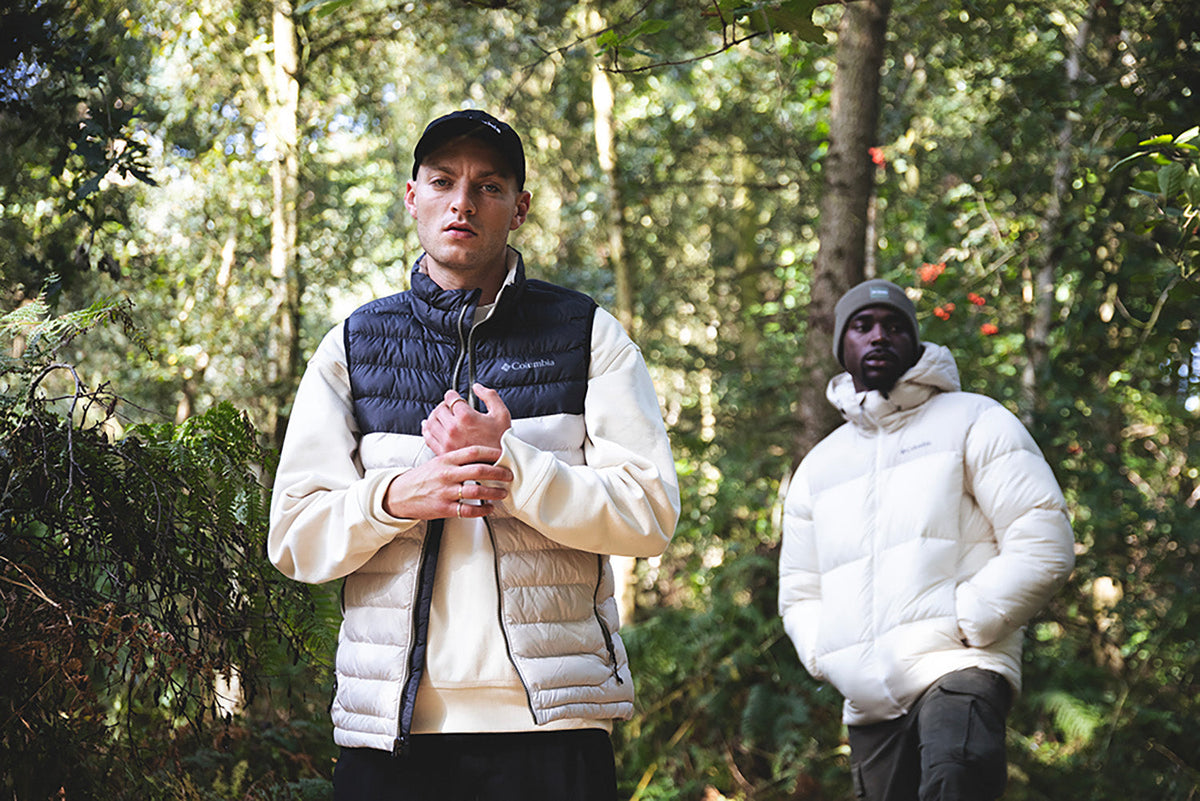 Columbia
Gorpcore
New brand
Style News
New Brand Alert: Columbia | October 2023
Shannon Firby on Fri, Sep 08, 23
New at EQVVS | Columbia Outerwear
Columbia Outerwear | From 1937 - Now
With nearly 100 years of experience in the outerwear game, Portland based brand Columbia is globally known for cheffing up active and lifestyle gear, fortified with some proper industry leading, innovative tech. 
We've got our hands on it at EQVVS and as part of the launch, we took it out for a spin in the woods just outside of Lincoln. 
Have a look at what's landed, a collection so stellar, you'll want to get out of bed at 5am on a Sunday for a hike in the Yorkshire Dales.
The Columbia Lookbook @ EQVVS
Tried and tested in Portland, Oregon's own backyard, against the toughest of conditions that Mother Nature has to offer, the Columbia brand reflects their Pacific Northwestern heritage.
Starting up initially as a Hat Company, aptly named Columbia Hat Company in 1937, by founder Gert Boyle's parents. A brand persona that's built with Gert's "Tough Mother" ideology at the helm, Columbia crafts gear of only the highest standards.
With it's 100 years of hard graft cheffing up these innovative styles, it's any wonder we need to say anything at all about Columbia. It's a brand with a proper good set of pipes, so climb to the top of whatever mountain range you've got nearest to you and really shout about how good these bits of kit are. 
You may also like