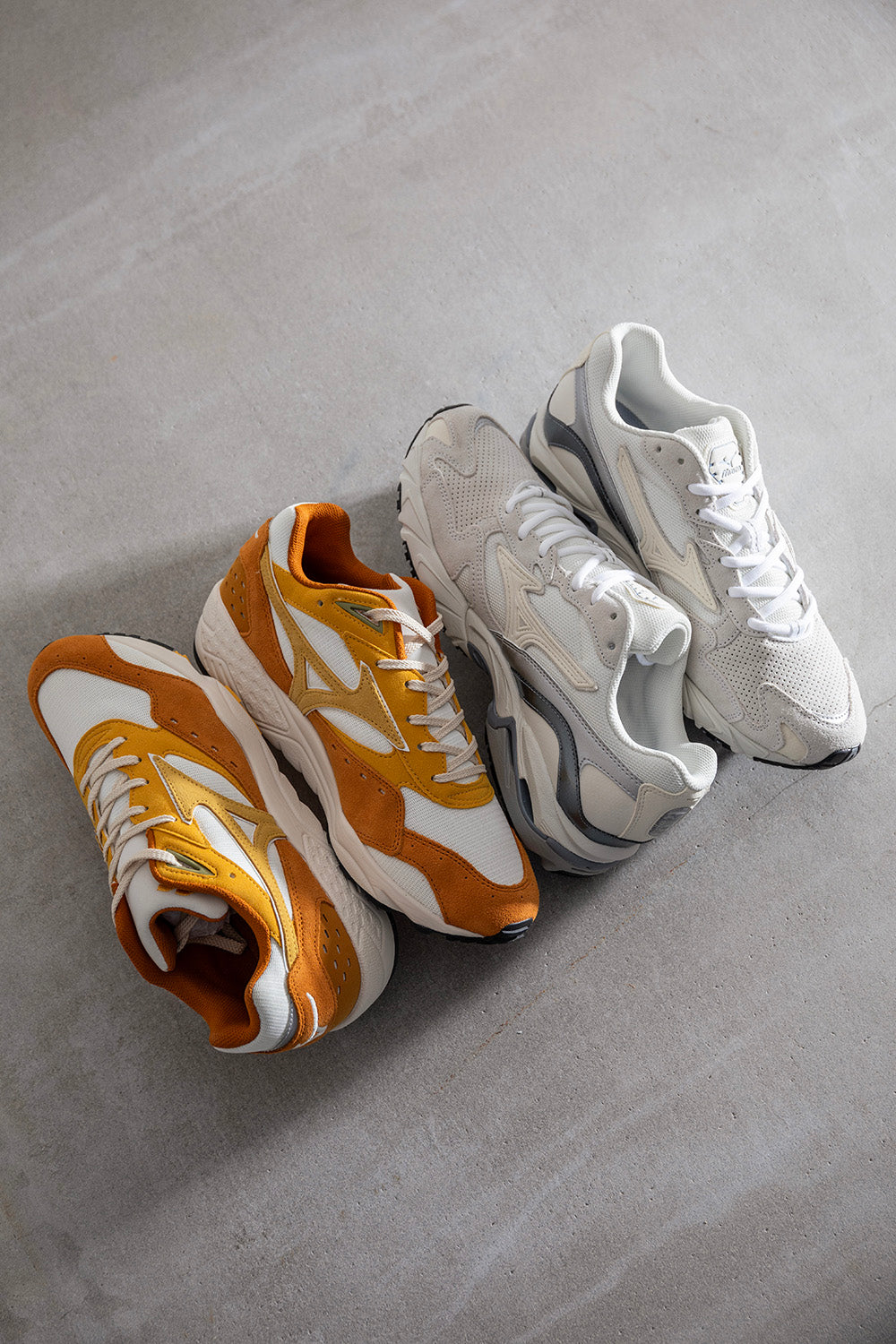 Footwear
Mizuno
Sneakers
Trainers
New Brand Alert: Mizuno | September 2023
Shannon Firby on Fri, Sep 08, 23
New at EQVVS | Mizuno Footwear
Mizuno Footwear | 1906 - Now
A real industry leader in Footwear, Mizuno has been dedicated to pursuing shoe perfection since way back in 1906. Founded by Japanese brothers Rihachi and Rizo Mizuno, the brand has a rich history in creating sports gear, in an effort to spread some of the highlights of sports culture, that was so beloved by the United States, across Japan.
Fans of state-of-the-art, high durability mileage footwear are in for a really nice little treat with out first drop of Mizuno sneakers. 
 
What's on the agenda?
Wave Rider 10 
Originally launched in 1997, the Wave Rider silhouette is the brands famed sneaker, and for good reason. A delectable blend of sporty and sophisticated, these Mizuno sneakers have all the trimmings of a proper quality pair of running trabs. We're talking signature wave technology, with a thermoplastic insert sandwiched in between the soles for a double cushioned stride.
Wave Rider Beta 
The latest arrivals from Mizuno's 'Wave Rider' collection, the Beta is the latest-and-greatest silhouette from the Japanese sport footwear brand with some top specs, giving them certified boasting rights for this season. Featuring suede and mesh fixings on a proper good functionality springing right from its sole.
These ones are a new colourway for Autumn Winter, set to launch on the 8th of September.
Contender
A style that launched back in the mid-Nineties, and made a reappearance back in 2021 with an upgrade to the cushion of the sole. The perfect fit for an entry-level runner, these Mizuno sneakers are all the makings for a quality running shoe, with re an all rounder really.
You may also like