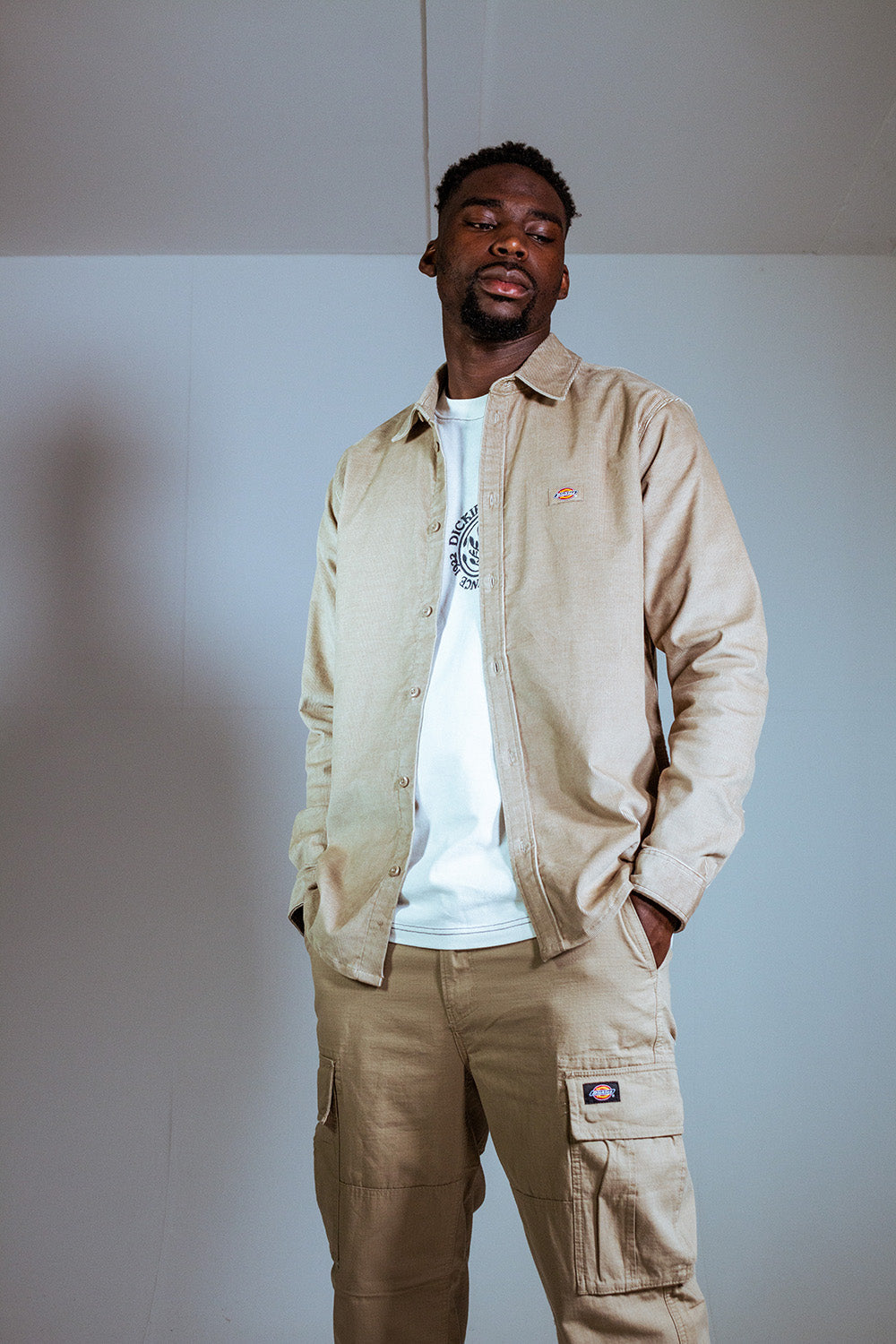 Men
Trending
lightweight jackets
outerwear
overshirts
waterproof jacket
windbreaker jacket
The Lightweight Jackets Edit | SS23
Shannon Firby on Thu, May 31, 18
Top Picks in lightweight jackets
Since you live in Great Britain, then you know the deal with the weather. 
Early morning, the sun is bright and the air is crisp. By mid-afternoon you're in for torrential downpour, and your commute home from work is lit, pleasantly, by the golden glow of the sun. 
All of that is a fruity, descriptive way of saying you need 4 different jackets just to see you through a 24 hour period. And that's a lot.  
Picking clothes every morning during the transitional period that is British spring is even trickier, so if you don't want to get cold or get caught in the rain, then you need to have something in your arsenal - a lightweight jacket. 
Wearable all year round, versatile and stylish, there's no reason for you to not have Lightweight Jackets, Windbreakers or Overshirts in your collection. 
So, we thought we'd do a little lightweight jacket edit for SS23, because it feels about time to sack off wearing duvet style coats and gilets and opt for something lighter.
A sample of this seasons lightweight jackets
In the market for a sportier, practical aesthetic? Then try this 'Challenger Windbreaker' by Columbia on for size.
 For the outdoor explorer in you, this swishy polyester number is as handy as it is lightweight. So when you've worked up a sweat on your hike, you can fold it all up into it's very own nifty little pocket and it'll take up no less space than a wallet (or the phone you're using for directions because you're lost in the woods). 
For when there's no forecast of rain but a chill in the air... take this Locky 1 Overshirt by BOSS out for a spin. 
It does exactly what it says on the tin...as a jacket/shirt combination. Smart collar, boxy, square cut, mid-weight piqué weave and two chest pockets to put your cigarettes in. You can get this one in Navy, Cream or Tan Brown, win-win. 
Convenient that it's pretty swanky looking too, so it's ideal as a lightweight layer for date night.
We're into tech fabric territory now. If you've not heard us shouting about C.P. Company and their Chrome R, garment dyeing, pigments and lenses, where have you been? 
This lightweight little doozy is a C.P. Company perennial, probably because it's got all the fixings of a crackin' lightweight layer. Plus, because of the Chrome R fabric it dries really quick. Perfect, since having wet, soggy jackets draped over radiators is less than ideal.
New kid on the block (for us at least) Stan Ray, offer this CPO Overshirt to the lightweight layers table. 
It's a modern fit upgrade to a Stan Ray archive piece, the CPO fit was originally designed back in the 1930's for the US military. Since utilitarian styles are back on the agenda, this one'll fit right in. 
They've called this on 'Navy' but it's actually a bit more Charcoal Grey-ish. 
Alright, and the rest?
Can't just go out in a lightweight jacket with nothing underneath it though can you? 
So, how about you dig in to our Sweats & Hoodies collection with styles from Carhartt WIP, Belstaff and Polo Ralph Lauren. Only the best here.
You may also like