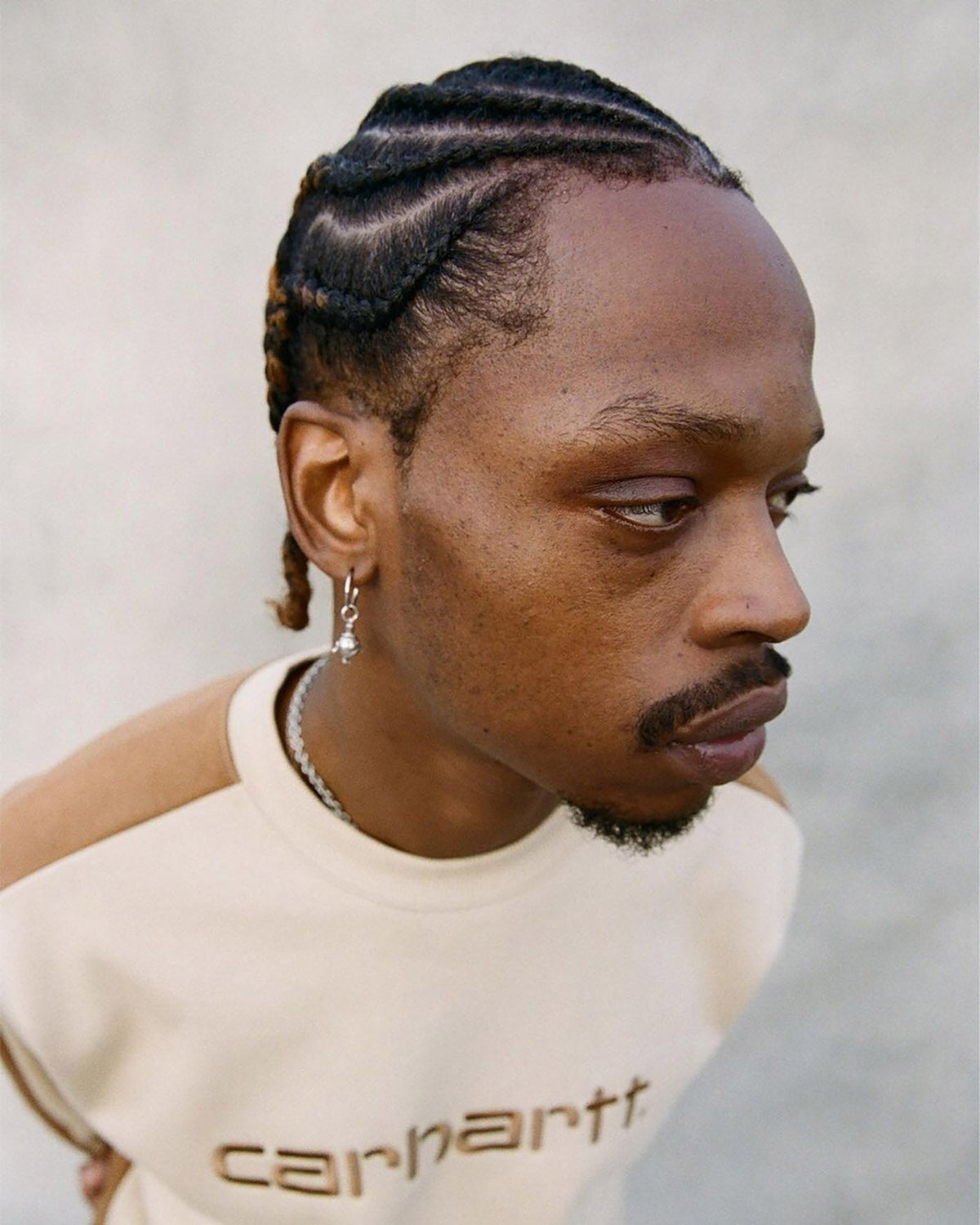 brand in focus
carhartt
Carhartt WIP
celebrity style
Carhartt WIP | A History of the Brand
Shannon Firby on Thu, Nov 18, 21
The Carhartt ethos has always been to produce top quality and affordable workwear that stands the test of time. When they launched Carhartt Work In Progress, or WIP for short, they created a division that blends a refined, street style aesthetic with the authenticity of the original workwear brand.


Recognising an undeniable bond between music, art and fashion, Carhartt WIP has become a household name within the fashion world. Take a look through the archives of the Work in Progress line and shop some of their most iconic styles.
Image from @carharttwip ​​Instagram
The Carhartt Timeline
1889: Carhartt was founded by Hamilton Carhartt in Detroit, Michigan. The original Detroit clothier that made affordable workwear for the railroad workers, citing "Honest value for an honest dollar." 
1910: By the early 1900's the operation had expanded into several of the Southern states (South Carolina, Georgia, Texas and California) as well as three different countries ( France, Canada and the UK).
1980's: A decade where subcultures really thrived, the Hip-Hop scene, (characterized as the Golden Age of Hip-Hop by its diversity, quality, innovation and influence) adopted the workwear aesthetic, with baggy oversized fits, canvas materials and utilitarian styles. 
1989: The brand found its place in Europe by way of Swiss designer, Edwin Faeh. Work in Progress was initially launched as a licensing deal to create a streetwear aesthetic for the European customer, taking on more fashion-led designs with slimmer fits and premium price tags. 
1996: By the mid 90's Edwin Faeh had gained exclusive rights, reduced the proportions of traditional staples and they began producing their own designs. 
So, what is Carhartt WIP?
Carhartt Work In Progress, or WIP for short, have modernized the original workwear aesthetic with the quality and authenticity of the Carhartt brand. It's aimed at the style-conscious consumer with modern silhouettes and lighter, more practical materials. Carhartt WIP showcases a progressive outlook on contemporary men's fashion while remaining true to their original American heritage. With deep connections to a number of creative industries and an ever growing list of collaborations from independent artists and retailers, niche brands and high fashion designers. 
Image from@carharttwip Instagram​​
Who's wearing Carhartt WIP?
Over the last 20 years, Carhartt has become a go-to fashion brand for young people, seeing the signature chunky 'C' across the world. It has become a uniform for subcultures like skateboarding and graffiti artists, with rugged and understated jackets and trousers, where the more worn they look the better. There is no denying the love of the Carhartt aesthetic, seen on artists from Tupac to Kanye West. Even today it's still sported by the likes of Rhianna, Bella Hadid, Drake and Jamie Fox to name a few.
Carhartt in Culture
Edwin and Salomée Faeh the founders of Carhartt WIP align their clothing with prominent sub-cultures of urban life such as skateboarding, graffiti and hip-hop music.  In fact, there's an entire culture that's enveloped around the WIP brand that's become synonymous with the disaffected global youth and the release of a t-shirt displaying a photo of a Carhartt shop being looted during the 2011 London riots has cemented the brand into the minds of a generation.
Statement pieces that stand the test of time
The original Carhartt overalls and thick canvas jackets are the statement pieces that truly showcase what the brand became known for; combining practicality and durability to resist harsh working conditions. However, if we want to look through the archives of Carhartt WIP, the Watch Hat has become a fashion phenomenon, with its trademark brand label, that sells around 4 million each year. 
Image from @carharttwip Instagram​​
Top Picks from Carhartt WIP at EQVVS
You may also like