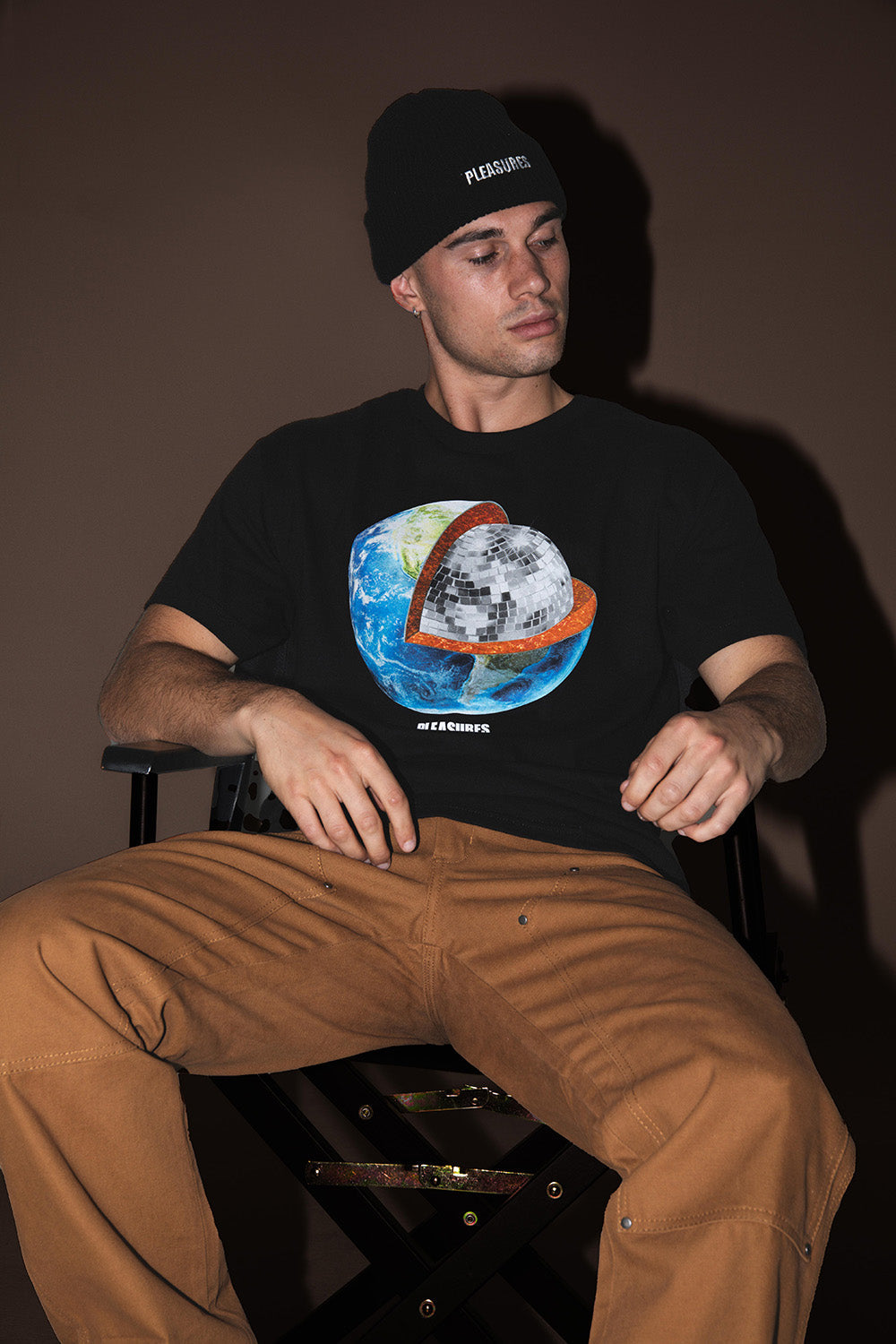 EQVVS
new brand
pleasures
Skate style
Street style
PLEASURES Drops at EQVVS | September 2023
Shannon Firby on Wed, Sep 06, 23
PLEASURES | Brand in Focus
Here's a controversial LA brand you need on your radar.
Definitely not ones to shy away from a consumer culture that thrives on lifting up obscure media references and sticking them on a T-Shirt, PLEASURES is an LA based streetwear brand that started up as a pop-up in 2015.

 With a bank of collabs under their belt, including Fred Perry, Dr. Martens and loads more PLEASURES are uniting with some proper crackin' brands with rebellion in mind. 
The PLEASURES agenda
Speaking to the punk, grunge and hip-hop subcultures of the 80's and 90's, PLEASURES have a whole banquet of collaborations and pop-culture references that will have fashion fanatics, movie buffs and music enthusiasts in a proper tizzy.
Our first drop at EQVVS features quirky graphic prints and big logo pieces to give you a nice little taster sample of what the brand have to offer. So, shove a vol-au-vent in your gob and add one of these PLEASURES hoodies, sweatshirts and t-shirts to your basket. 
How we're styling it...
Worn by some pretty big name celebs including Wiz Khalifa, Playboi Carti, The Weeknd and Miguel among many others, the brand have made something of a name for themselves in recent years, With their rebellious agenda and thoughts on how their controversial take on pop culture will slide among the public. 
The brands latest seasonal capsules for Autumn Winter 23 honours 1995 film 'Hackers', and Sonic Youth as well as a new 'I WAS THERE' drop, focusing on new graphic prints and textures.  
You may also like